VW campervan Wedding Hire
No. 1 for VW Campervan Wedding Hire
Classic and Camper are No. 1 for VW Campervan Wedding Hire in NORTH EAST DERBYSHIRE, SOUTH YORKSHIRE AND NORTH NOTTINGHAMSHIRE. You will be so comfortable in our unique eight-seater VW Camper, we will make your special day, spectacular! Macy has undergone a meticulous renovation to the highest standard and she looks stunning finished in Lotus White. The specially designed, and skillfully crafted interior, with the capacity to carry Seven Passengers complements the exterior colour scheme perfectly.

Some of our weddings
Below are just a few photos to look back on some of our weddings.  We have thousands of examples, and we can't really choose the best ones, they are all great.

MEET "MACY" OUR VW CAMPERVAN
This is Macy, a 1971 Volkswagen Bay Window Camper, the last of the early bays which were manufactured from 1968 to 1971. She has always been a camper and was converted prior to being delivered to her first owner by Devon Conversions of Sidmouth, Devon.  Originally the bodywork was painted in orange and white, a very popular colour in the '70s. The original interior, which I removed was in yellow Formica, with orange moquette cushions.
She had been sitting in the previous owner's garage for 13 years awaiting some tender loving care, and then I bought her in May 2015 and that is when the labour of love began.
My intention was always to restore her back to as close to new as possible, not just a lick of paint a and a wipe down with an oily rag.

Their very own love stories
We like to collect some of the romantic stories from the couples who book Macy for their wedding transport, here are just a few………….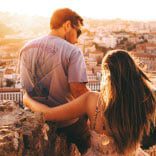 we first met – seems like yesterday!
Most couples meet for the first time in their teens or 20s or 30s.  But we first met 20 years ago at junior school, aged just eight years of age.  I remember our first kiss, it was in the playground………………. SEEMS LIKE IT WAS YESTERDAY!

we finally DECIDED on a date – only took a year!
When Jake asked me to be his wife I was over the moon, and we got engaged strat away.  But we couldn't decide a date for the wedding, in fact it took us a whole year to agree on a date.  We booked the church and the reception venue, and then the most wonderful VW Campervan we had ever seen!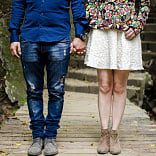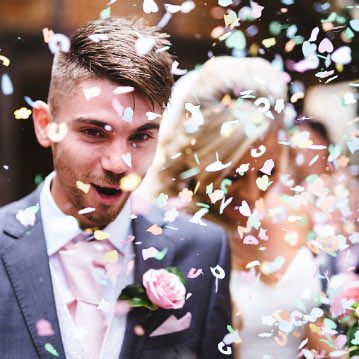 we fell in love instantly – well almost!
We met in Cornwall, we were both on a caravan holiday with our respective families, well we were only fourteen years old.  Young love didn't blossom straight away and we both thought it was just a holiday romance.  But when we returned home we missed each other so much, I guess it was then that we realised we were in love!

… and he finally proposed!
After living together for 8 years and two children later, he finally proposed.  The kids were tucked up asleep in bed and there was nothing on the TV, so we decided to play scrabble, an hour into the game Paul put all his tiles on the board and they spelt out "MARRY ME".  I said yes and I want to be with you "FOREVER"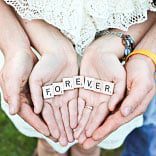 "You will know you are in love when it doesn't matter if you sit in heaven or hell with that special someone just as long as they can make you laugh, while you put out the fires."
"In my heaven sweet melodies of the skies ripple pool of the sea playing sweet song to me, sharing tales of the past, blending with mine as mirage, painting new…I breathe in, am in love and alive…"

together forever
When we get married we hope to be together forever.